Celebrate Diversity: Black Artists in Lynchburg (2016)
Each day in February 2016, we showcased the work of a different Black artist in Lynchburg. Each profile includes the artist's biography, selected examples of their work, and a short interview with the artist. Posters of each artist and their work were placed in prominent areas across Lynchburg, to further promote the awareness of Black art in the city.
In all, 26 artists participated, including photographers, dancers, musicians, poets, actors, producers, novelists, painters, graphic designers, choreographers, and DJs.
Origins
To celebrate the conclusion of the project, on Saturday, February 27th, project participants came together for a night of live performances. "Origins," an event co-hosted by the Arts Council and The Listening, featured more than a dozen artists sharing short pieces of spoken word poetry, dance, and visual art that speak to their cultural and artistic origins. Open to the public, this special event was family-friendly and a great opportunity to learn about new artists to follow in 2016.
In all, almost 200 people attended the event, with rave reviews and agreements that we need more inclusive arts performances in Lynchburg in the months and years to come.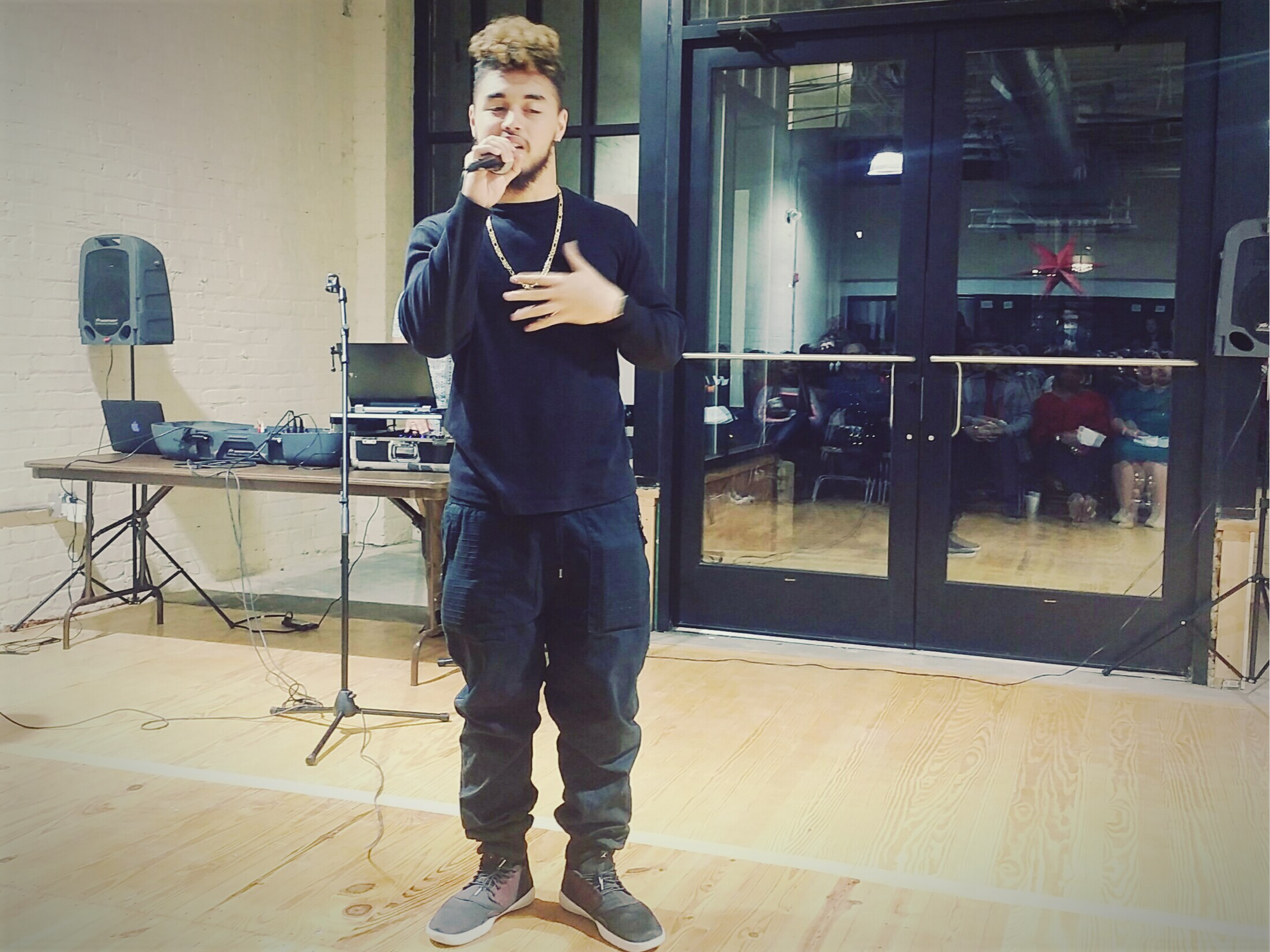 The purpose of the project is to:
Showcase the works of Black artists in and around Lynchburg, Virginia
Bring awareness to emerging Black artists and their work
Celebrate the richness that a diverse population of artists bring to our local community
Why is this issue important?
Individuals from minorityand other historically-disadvantaged groups are dramatically underrepresented in the arts. Nearly four out of every five people who make a living in the arts in this country are white, according to an analysis of 2012 Census Bureau data by BFAMFAPhD, a collective of artists dedicated to understanding the rising cost of artistry.
Many thanks to our collaborators, sponsors and partners:
View the "Celebrate Diversity" artists:
As the month of February progresses, you can see each of the artists profiled so far in the gallery below...