Art on Main has expanded to open businesses on Main Street! Previously only for empty buildings, the annual project continued in the Spring of 2017 showing art in buildings on Main Street in Lynchburg between the 700 and 1300 Block.
The Art on Main project will be launching a pop-up exhibit at Riverviews Artspace for the month of September!
2019 Artists
& Locations

Elizabeth Gray - The White Hart
Erik Custer - Galaxie Modern
Kiera Hight - Scene3
Axwell Manzano - Downtown YMCA
Seth Banner - McGraw's Furniture
Kristyn Kinsel - Garrett Wayne Apparel
Melissa Rudge - Oxide Pottery
Suzanne Paddock - Bailey Spencer Hardware
Meridith Di Avila Khan - Vector Space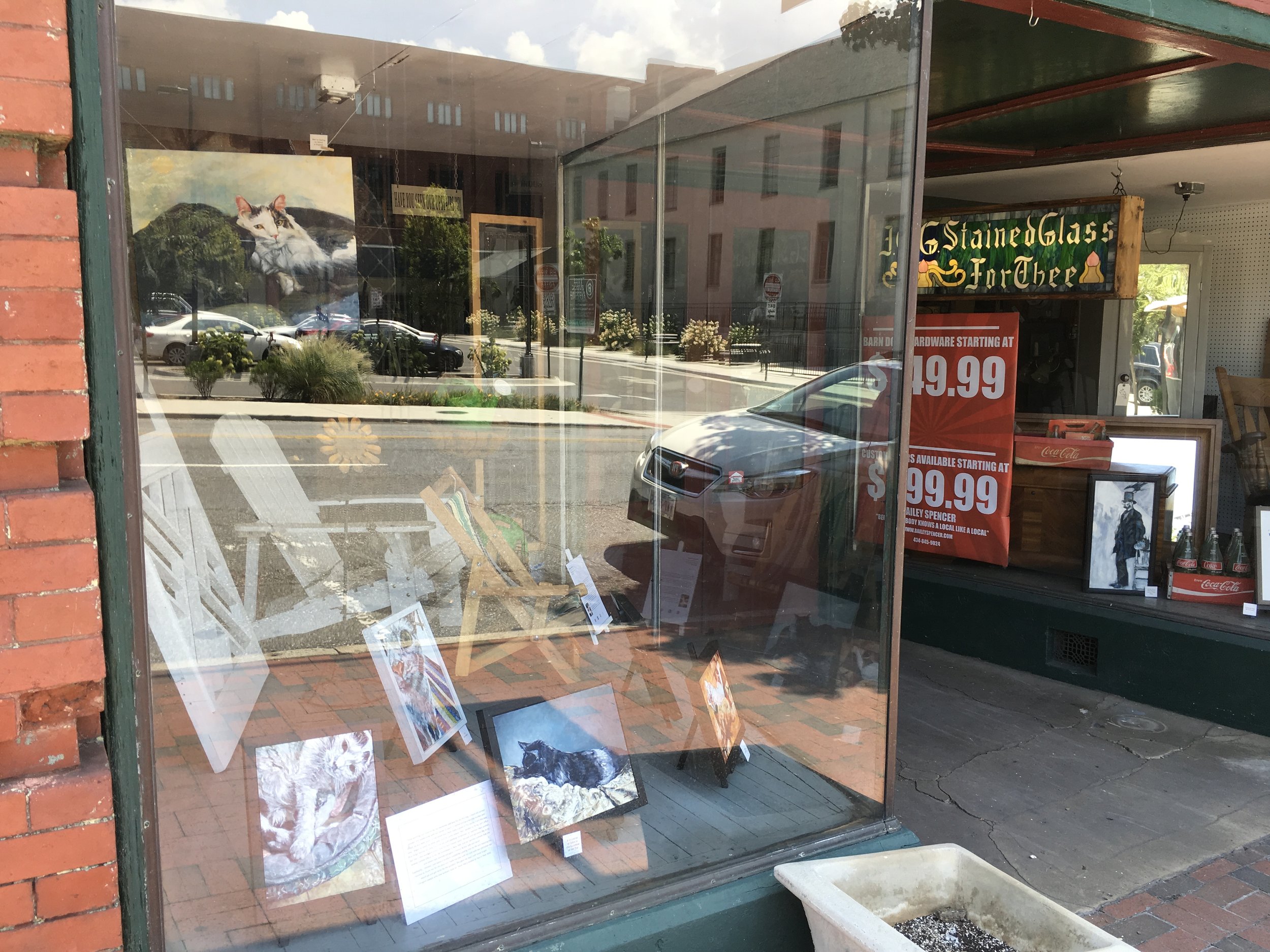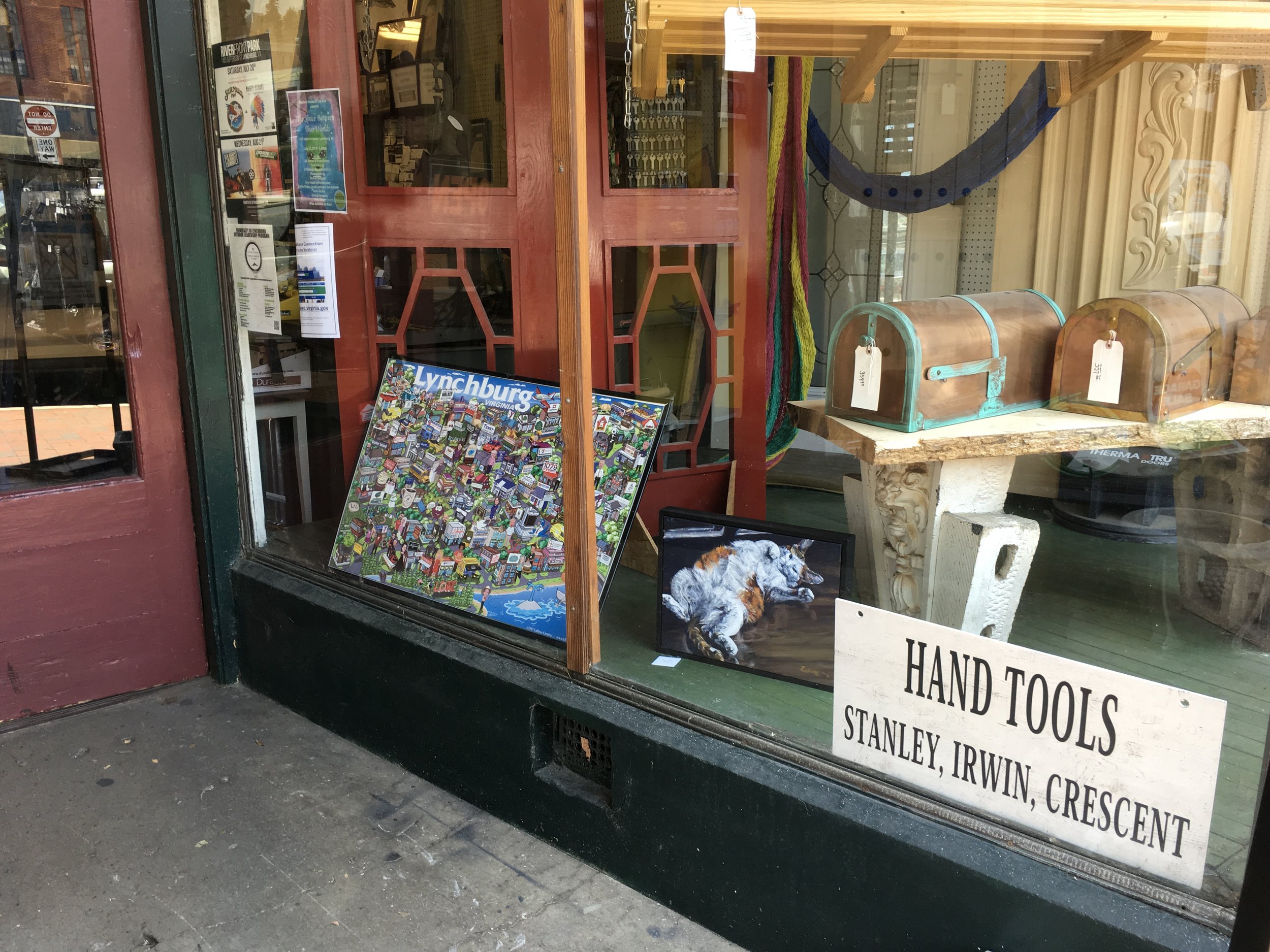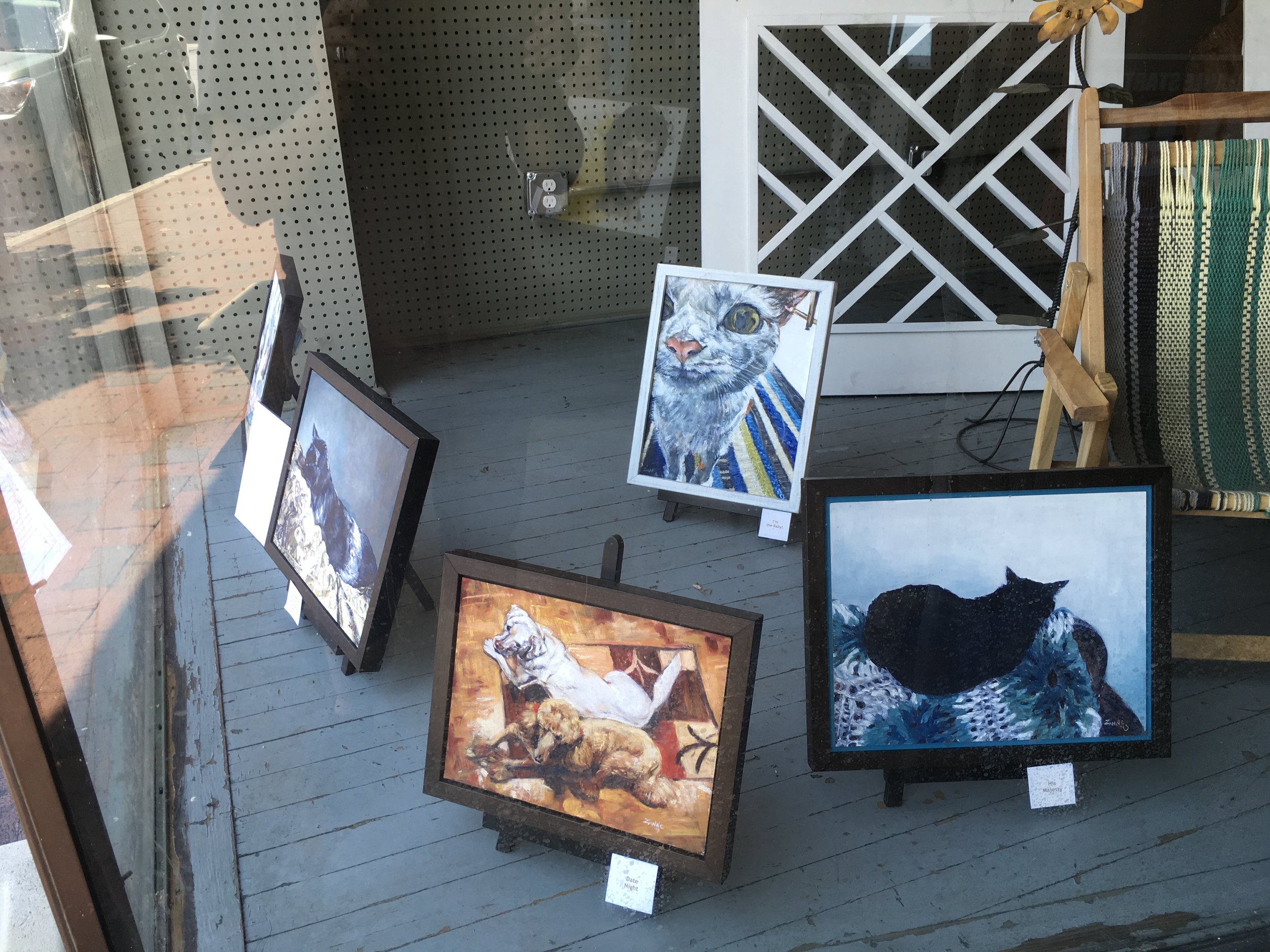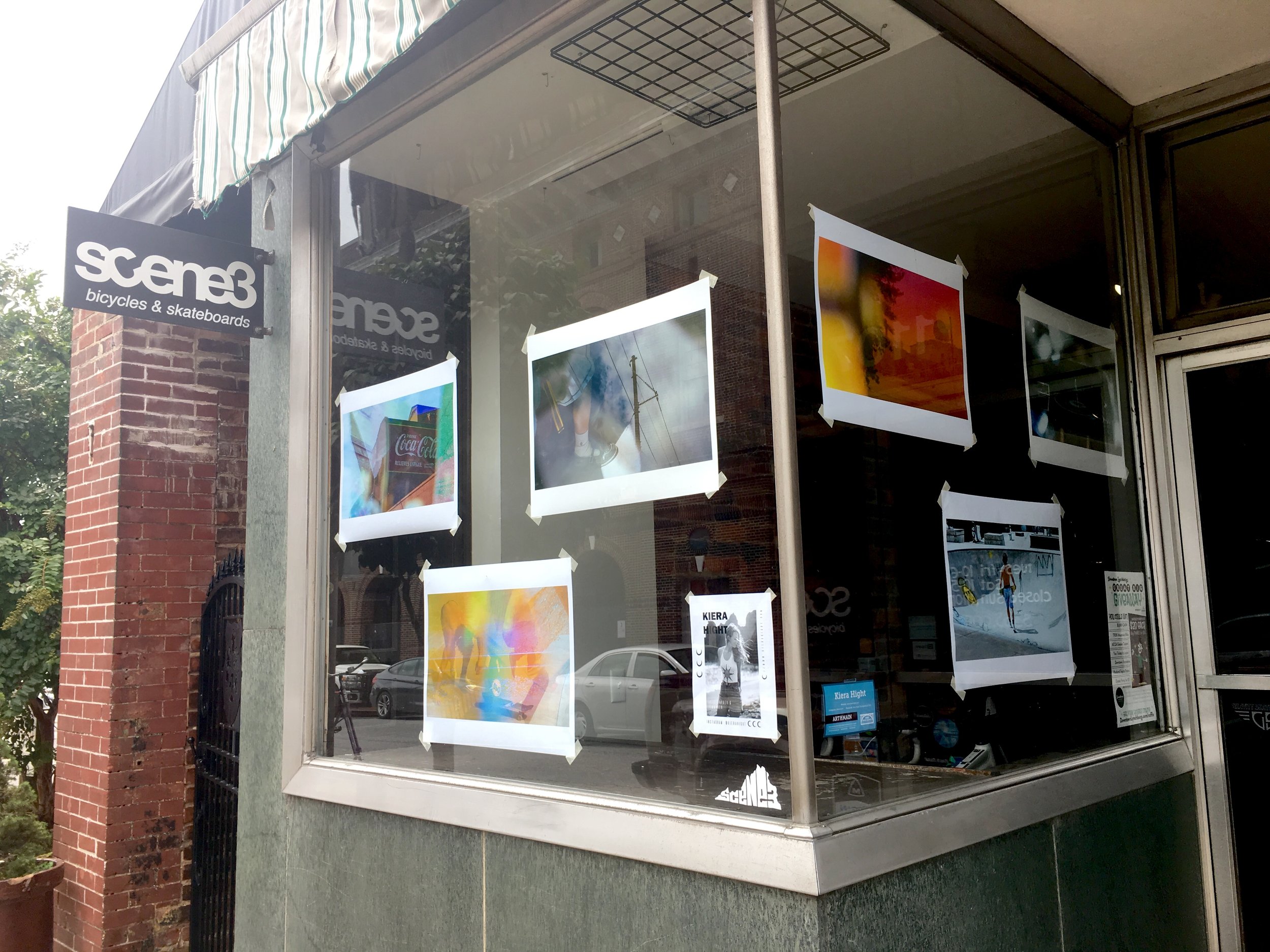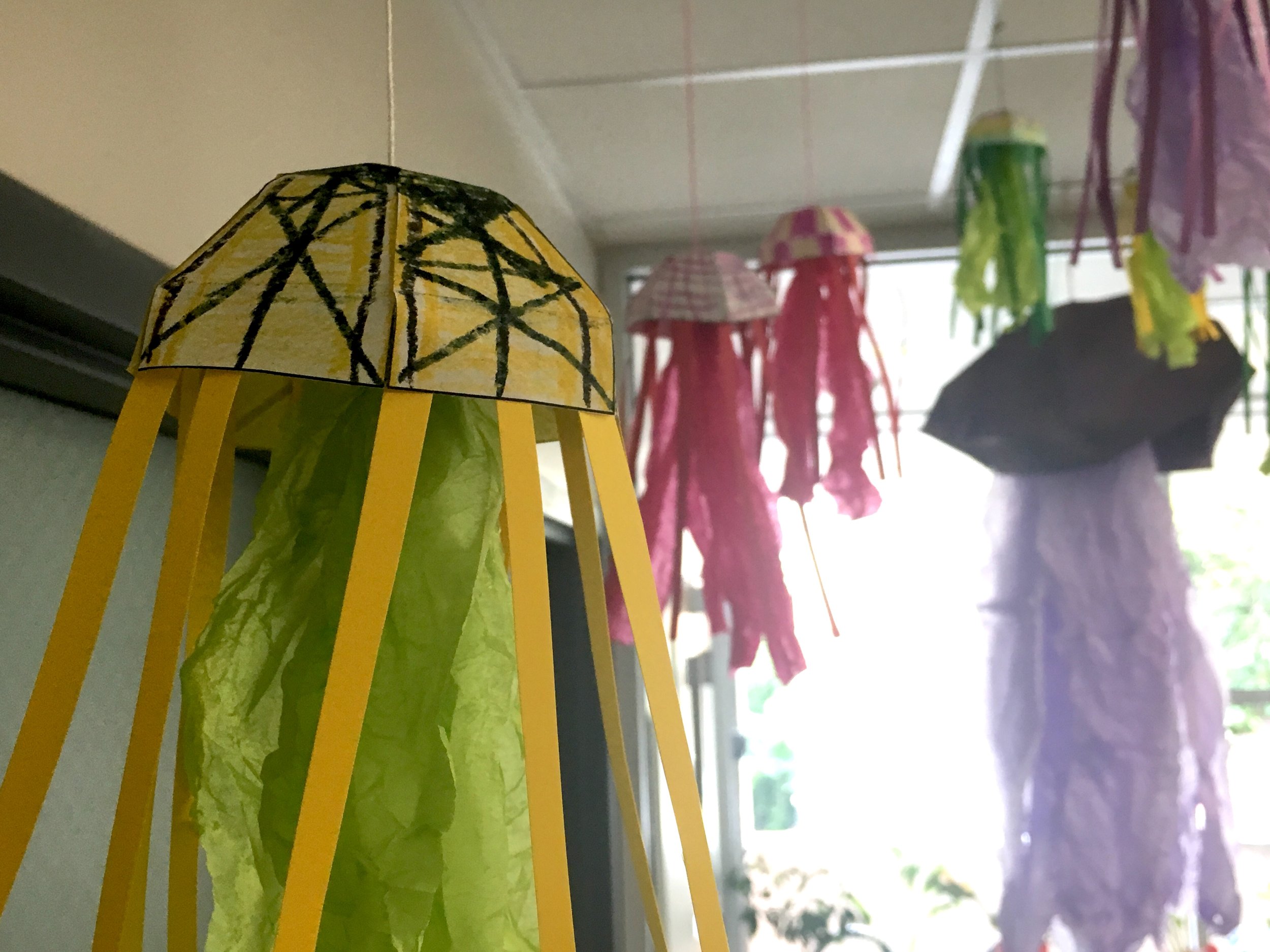 Sponsored and led by the James River Council for the Arts and Humanities, this upcoming art display features various artists from the Lynchburg area and beyond. The concept of art in buildings is not new; it's been done before, like Syracuse NY and St. Louis, MO. The benefit of art in windows is proven to be effective in various aspects:
Benefits the Downtown Businesses: Art in windows provides the visitor a feeling of security and creates an aesthetic focal point and adds interest to a business potential customers had never noticed before. An occupied business will get patrons, or exhibit visitors to stop, look at the art, and perhaps notice what the business offers inside. Business owners struggling to get notoriety will get more eyes on their business, which could potentially lead to increased sales.


Benefits the Artists: Attention is not placed on the artist's work that cannot otherwise be promoted. It's a win-win for both the business owner and the artist!


Benefits the Community and long term growth of Downtown: The community and business owners benefit by having buildings transformed to an outdoor art exhibit, and promoting the exhibit brings more foot traffic downtown. The longer term goal is to make downtown Lynchburg (starting with the Main Street businesses) a focal point for the Arts.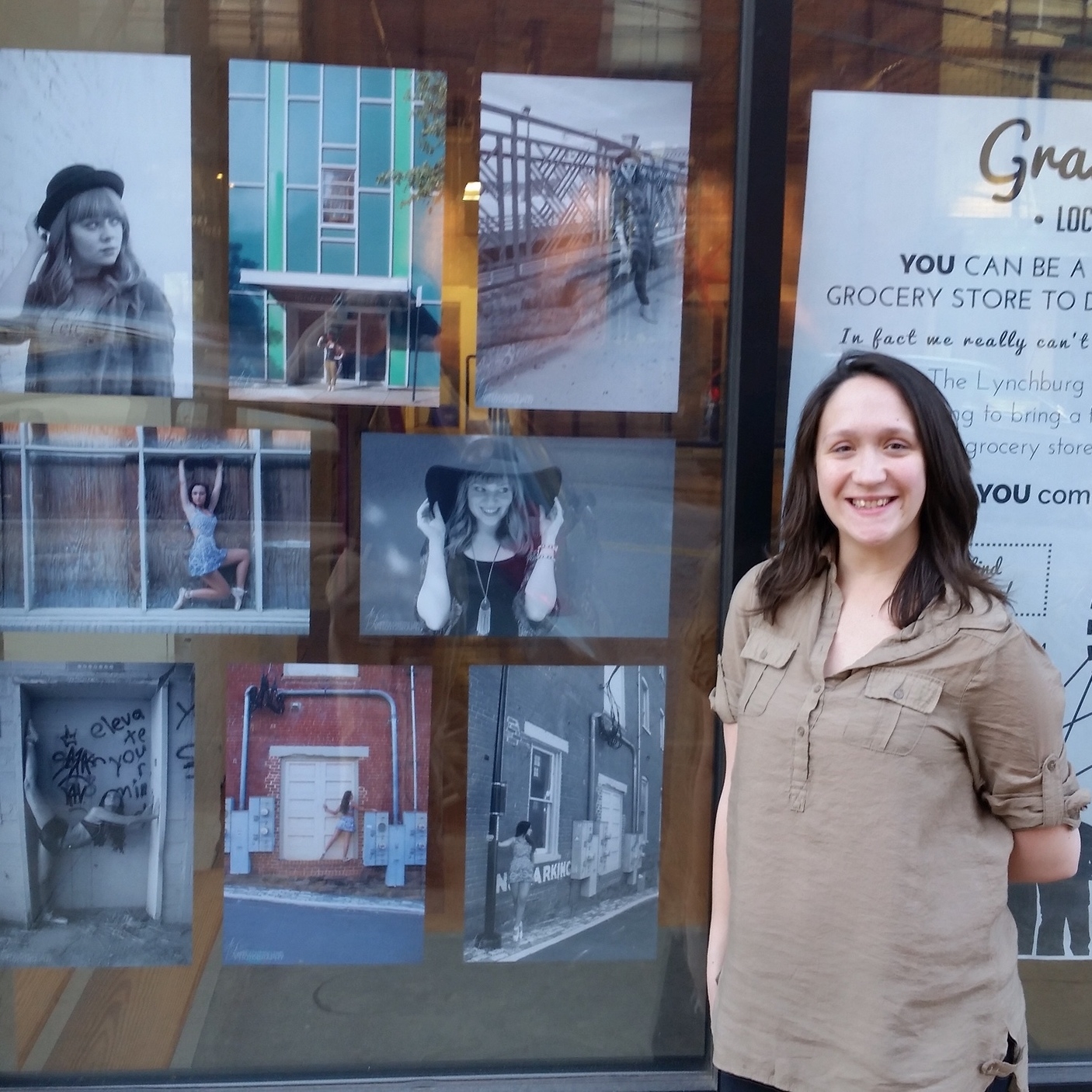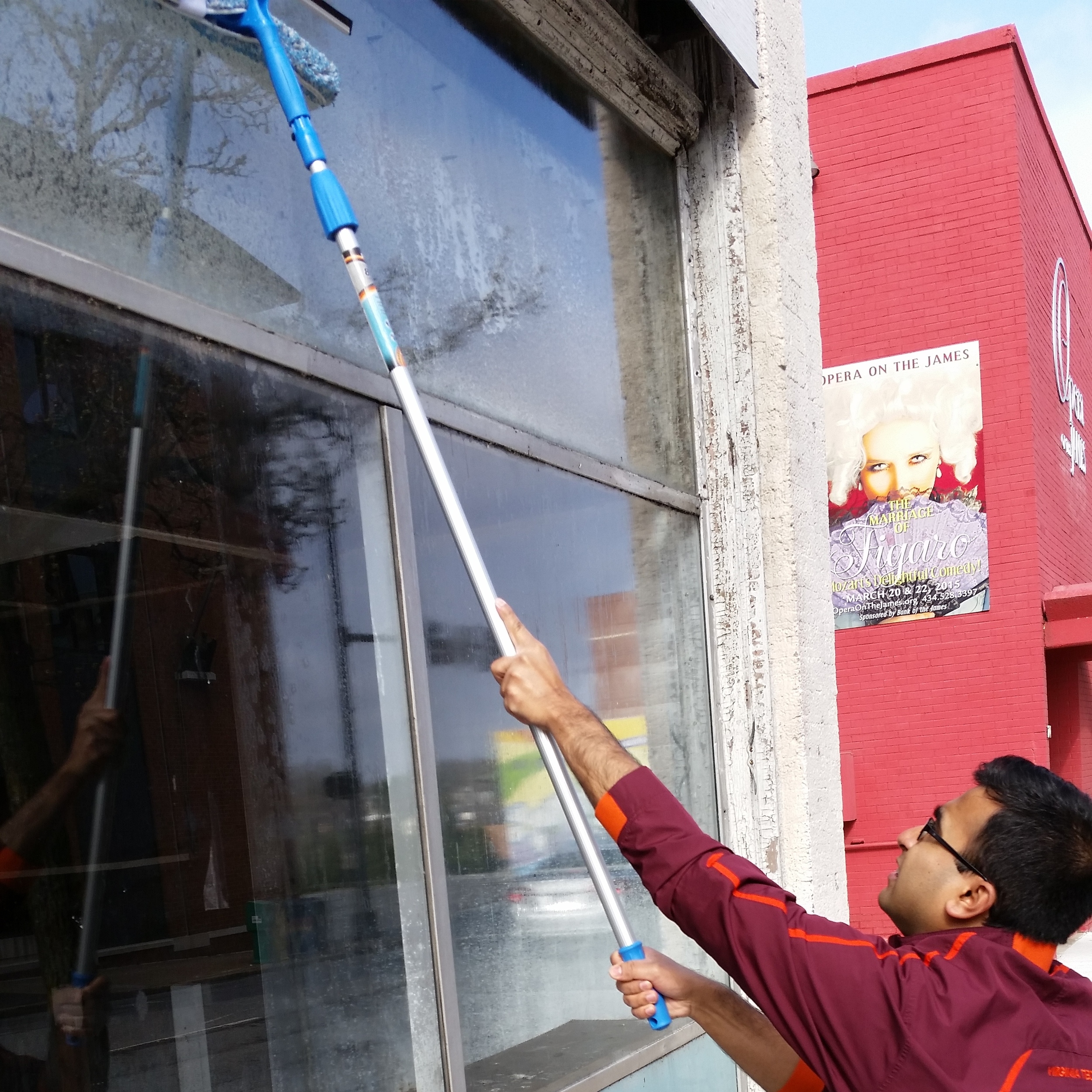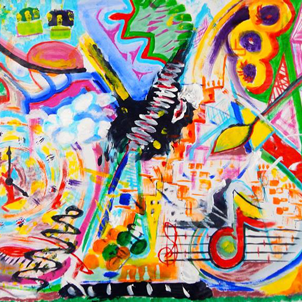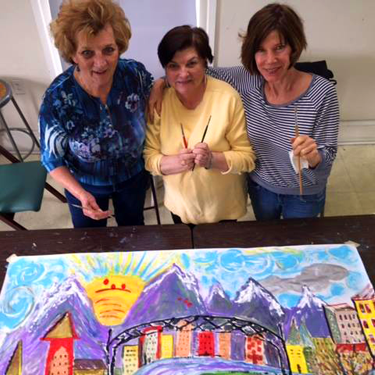 Get involved:
If you are an artist interested in participating in this event, check out our FAQs and contact Stephen Kissel at hello@stephenkissel.com.

To sign up to be a host business for an artist, please contact Jason St. Clair at stclairj97@yahoo.com or call / text to 434-227-8806. There is also a potential to have the artist in front of your business showing the art during the Art on Main grand opening, provided the appropriate permits are obtained by the business owner.

If you would like help to sponsor this event, you can do so by donating to us directly. Or, contact us at info@jamesriverarts.net or call 434 610-5447 to learn more about options for financial support.
RESOURCES:
2018 Artists
& Locations
Christina Davis - Market at Main
Nugent Koscielny - Galaxie Modern
Arnulfo Jacinto, Jr. - Vector Space
Kristyn Kinsel - Scene 3
Julie Pierre - Urbavore
Mary Kumar - Visitor's Center
Valerie Dowdy - Patriotic Peacock
Stephen Kissel - Oxide Pottery
Victoria Towns - The Conscious Mercantile
Adrian Brown - Bailey Spencer Hardware
Yasmin Edwards - Dish
Jacob Laverty - Vaperdemic
Nora Sellick - Bowen Jewelry
Tové Alstad Phipps - 1021 Main St.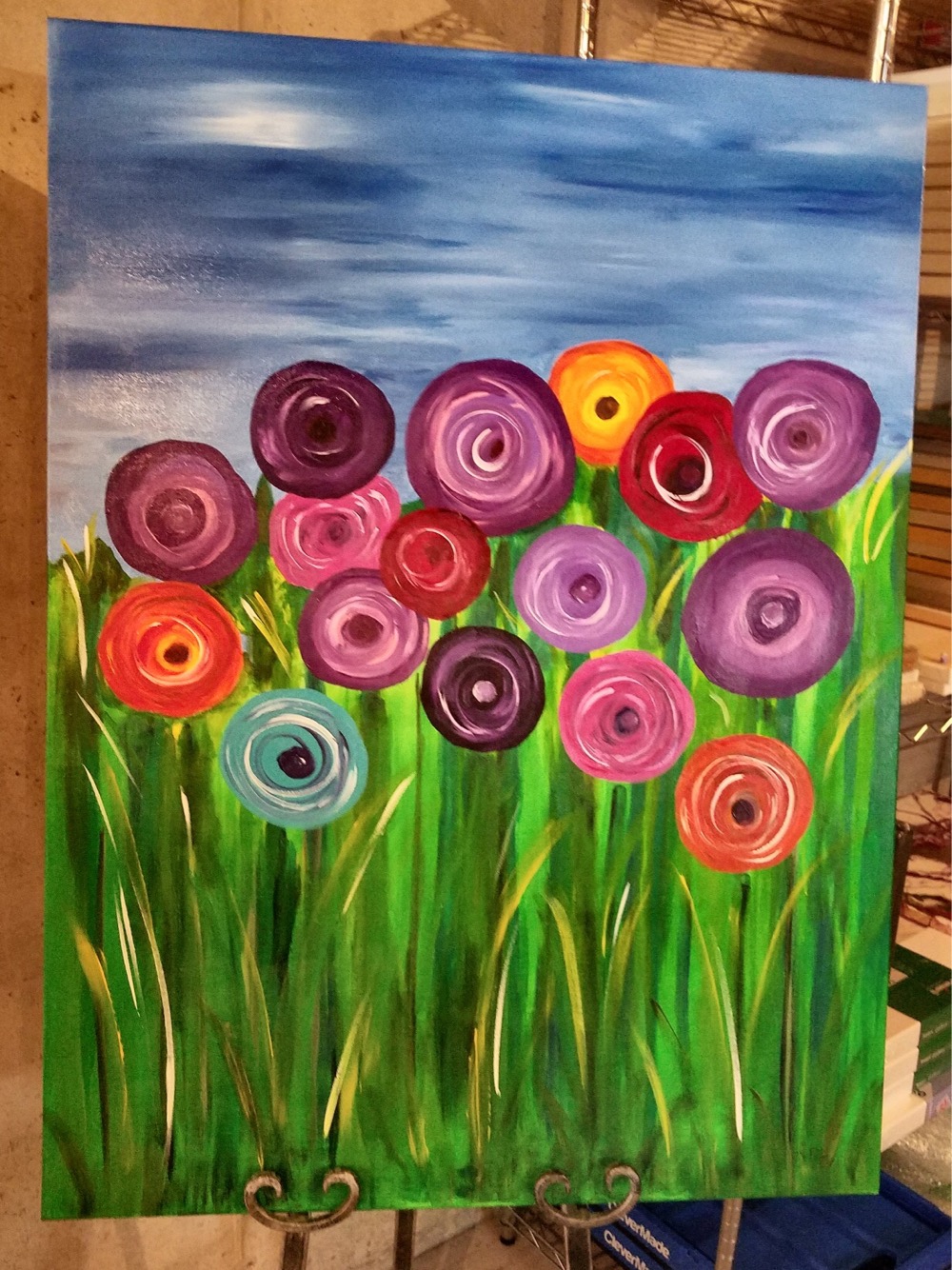 2017 Artists
& Locations
Yasmin Edwards - Market at Main
Meghan Hedrick - The White Hart
Kate Goodman - Downtown YMCA
Jennifer Choate - Visitors Center
Christina Davis - Robin Alexander
Twon Smith - Scene3
Stephen Kissel - Oxide Pottery
Nugent Kos - The Conscious Mercantile
Yesenia De La Cruz - Valley Mart
Arnulfo Jacinto, Jr. - Vector Space
Lauren Balint - Vector Space
Meet the Artists
Click on any of the names below to read an interview with the artist.